Floating Shrimp-it™ Jumbo
$8.95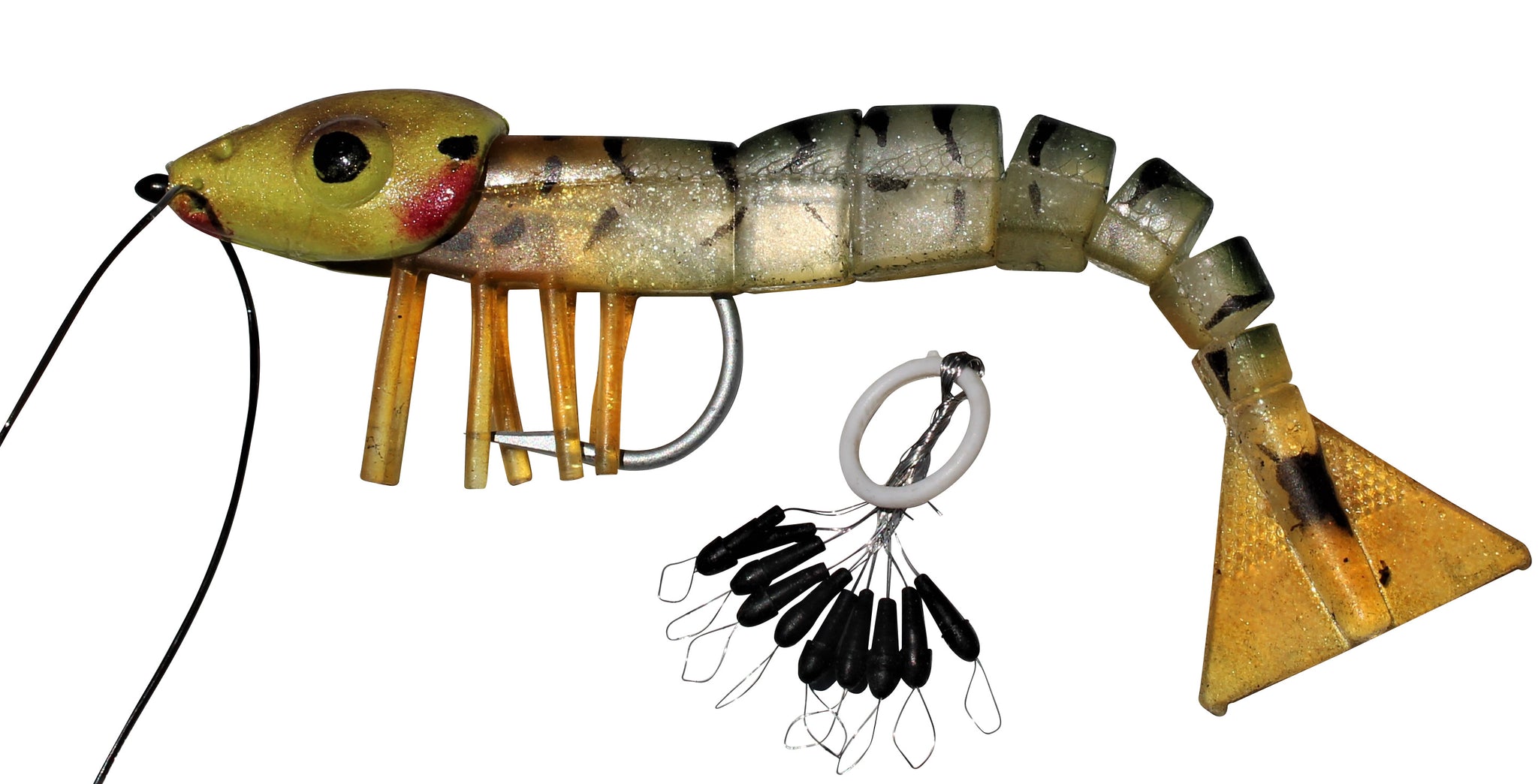 The floating 5 1/2in. Shrimp-It™ is a five sectioned, jointed TRP soft durable plastic material held together with a thin nylon meshed fabric. The colorful painted floating head is made of an EVA foam that gives the lure the perfect flotation. Replacement heads are available. The head is held in place by a rubber peg stopper(10 included).The hook is a heavy gauge PermaSteel VMC 5/0 hook designed to hold on to the big ones and resist rusting.  The Shrimp-It™ lure is widely use to catch big Red Fish, Speckled Trout, and a great choice for lunker Bass fishermen.  
The Shrimp-It™ lure has an irresistible, natural moving action that makes a unique swishing sound when jerked properly. Do not mix this lure with other standard plastic lures due to melting.
Color: Multiple
Brand: BaitScape™ Shrimp-It™
Style:  Floating Shrimp
Material: TRP/EVA/Nylon
Target Species: Redfish, Trout, Bass
About This Item:
5 ½ inch segmented body for lifelike action with floating head. Replacement heads available
Includes 1 shrimp body, 1 floating head, 1 VMC hook, 10 rubber peg stoppers
Used as topwater lure or on a Carolina rig
Exceptional big fish lure
WARNING - California Proposition 65

This product contains chemicals known to the State of California to cause cancer and birth defects or other reproductive harm.